VIPER SERIES
Mens Summer Wetsuit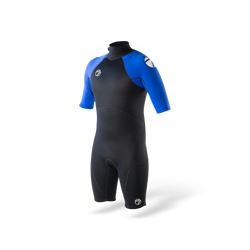 Seventhwave
Men's Viper 3/2mm Back Zip Spring Wetsuit
The Viper features a combination of our superior Japanese neoprenes: Yamamoto Superstretch arms giving you awesome flexibility where you need it, while the rest of the wetsuit is constructed with our most durable and hard-working Dura-Stretch Yamamoto neoprene. Super easy to get on and off.
Hard-wearing and fast-drying Yamamoto Limestone Neoprene
3mm body and 2mm arms/legs
Durable and strong YKK anti-corrosive metal zipper
Back Zip - easier to get on and off
Flatlocked Seams-flexible and incredibly durable
Custom-fit available
Quality NZ made wetsuit
Lifetime stitching warranty
Customizable with an armatek bum
Designed for any kind of water sport, the Viper is a comfortable, hard-wearing, versatile wetsuit that is built to last.
Height (cm)
Weight (kg)
Chest (cm)
Waist (cm)
XS
157-166
45-60
80-88
74-78
S
162-171
55-70
86-94
76-84
M
167-176
65-80
92-100
82-90
ML (Medium Large)
167-176
70-85
98-106
88-96
MT
(Medium Tall)
172-181
70-85
92-100
82-90
L
172-181
75-90
98-106
88-96
LL
(Large Large)
172-181
85-95
104-112
94-102
LT
(Large Tall)
177-186
85-95
98-106
88-96
XL
177-186
85-100
104-112
94-102
2XL
179-189
90-115
110-118
100-108
3XL
185-192
95-120
116-124
106-114
Height (ft)

Weight (lb)

Chest (in)

Waist (in)
XS
5'2"-5'5"
99-132
31-35

29-31

S
5'4"-5'7"
121-154
34-37
30-33
M
5'6"-5'9"
143-176
36-39
32-35
ML (Medium Large)
5'6"-5'9"
154-187
39-42
35-38
MT
(Medium Tall)
5'8"-5'11"
154-187
36-39
32-35
L
5'8"-5'11"
165-198
39-42
35-38
LL
(Large Large)
5'8"-5'11"
187-209
41-44
37-40
LT
(Large Tall)
5'10"-6'1"
187-209
39-42
35-38
XL
5'10"-6'1"
187-220
41-44
37-40
2XL
5'11"-6'2"
198-253
43-46
39-43
3XL
6'1"-6'4"
209-264
46-49
42-45